Belmont & Western Australia
Small Business Awards 2020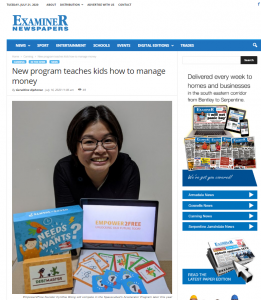 As the world faces economic uncertainty amid the health crisis, a young local entrepreneur has built a business which teaches young children about money management.
Founder of Empower2Free Cynthia Wong teaches children and young people critical money management skills through a series of workshops and activities.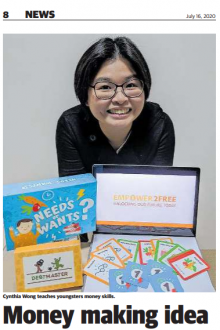 Cynthia Wong wants to encourage young children to take control of their financial future.
The local woman behind Empower2Free has won a chance to make a pitch to a business accelerator program that will help her develop her enterprise through the City of Canning's Business Mentoring Program.