Learn online with our bite-size topical courses at your own time and pace.
Recommended for independent adult learners
Learn in person through a classroom setting with interactive activities, engaging with others.
Recommended for all ages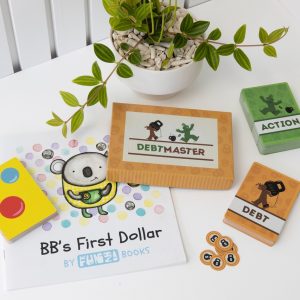 Learn through play with our books and games that provides a tactile experience.
Recommended for all ages
Everyone learns differently. 
Having a variety of learning tools allows us to cater to a diversity of learning styles. This allows learners to experiment and discover what works best for you, individually. Figure out which tool motivates and engages you the most.  Adopt the style that best fits into your life circumstances.  You can even mix and match if that's your inclination! Take advantage of the flexibility to create the best education environment for yourself, structuring a personal experience that achieves maximum growth.
Regardless of age, we cannot escape from life-long learning. To succeed and thrive in this ever-changing world, individuals need to have effective self-directed learning skills.  It is thus important to know how best we can learn efficiently, minimising efforts while maximising results. Identify what you need to learn, then find and use resources to problem-solve.  Mix up the learning tools to keep yourself motivated and engaged, so that you want to keep learning more while getting better at the learning.  Discover the most useful way for you to process and retain information.
If you are time-poor and prefer to learn on demand, visit our digital platform.  There, you have more autonomy over your curriculum and pace while connecting with an online community of fellow learners. Pick which course is most relevant to your current needs. Craving the human touch? Come along to our workshops and experience discovering new knowledge through games and activities with others in a classroom setting.  If you have limited time that you prefer to spend with family and friends, then our products are a must.  Enjoy laughter and quality time while gaining new knowledge.