Empower2Free's Mentor To Bridge Program is launching this October in Singapore! Whether you are in your final year of studying, or transitioning from school to the workforce, our mentoring program is here to support you in your career progression.
This structured mentoring program is open to young people from all industries and walks of life.  It focuses on identifying one's career goals and developing the soft skills required in the workplace.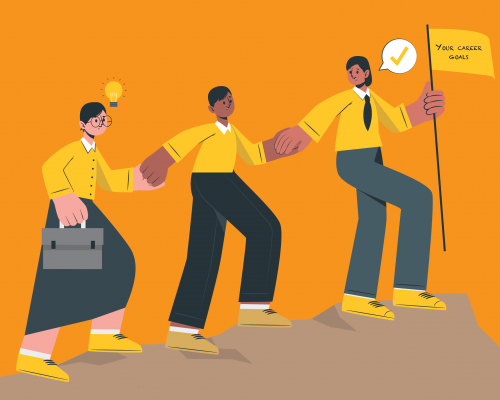 Program Details:
6-month program from October 2022 to March 2023


Matching: Mentees get to shortlist mentors for a speed-chat. Thereafter, mentees nominate mentors of choice which will be considered in the matching process

Mentoring: Mentees meet monthly with mentor for minimally an hour to discuss topics of interest/ concern

Growth: Mentees attend monthly topical development sessions while mentors access bi-monthly training 

Networking: Mentees and mentors access organised social events to expand networks
DEVELOP your coaching, communication and leadership skills;
GROW your professional network;
HEAR fresh perspectives from your mentee;
GAIN personal satisfaction from knowing you have made a difference.
Working professionals with 3 – 5 years of working experience;

Able to commit 2 hrs/month for 6 months and

Have an open mind to exchange ideas with the next generation.
*No mentoring experience required as training will be provided
EXPLORE roles and career paths;
DEVELOP soft skills to enhance employability;
BUILD personal and professional networks;
PRACTICE adulting skills 
Any young person between 18 to 35 years old; AND

In your final year of studies, transitioning from school to workforce; OR

Have less than 3 years of full-time work experience
*Individuals with a growth mindset are preferred!