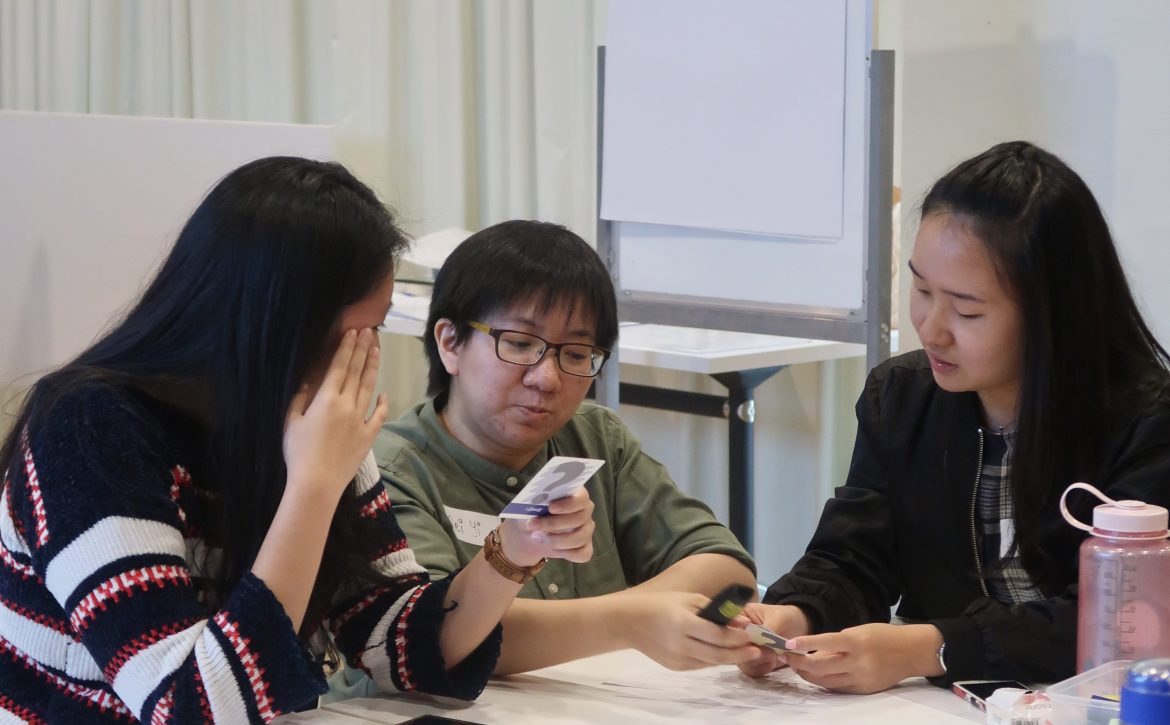 Of Self and Finance
Having the ability to make money has always been top-of-mind for people across generations. However, how many of us are able to manage money well? An unstable global job market over the last decade or so has forced Millennials and the younger Gen-Z to take a closer look at financial independence, literacy, and impact – for themselves and their children.  Without a doubt, financial empowerment, which includes financial literacy and capability, needs to be inculcated in people right from childhood. This is because everyone has a different approach to their personal finances and their personality dictates their saving, investing, and spending style. Needless to say, the faster they understand themselves, the more likely they are to manage finances wisely. Enter Fundamental Cents!
Fundamental Cents is an initiative of Empower2free. Here, we make it easier for Singapore's youth to make wiser financial decisions by understanding themselves. This is achieved through our workshops, which include financial and introspective games & discussions.
Building our base: The workshops
So far, we have held two fun workshops. The first was in collaboration with YMCA's ELEVATE programme and the second was our own event, with Youth Corps as the venue sponsor. The former, for ages 17 to 19, was a closed event, held on the 10th and 11th of December at ITE West, while the latter, held at Red Box, Somerset, was open to the public and gained traction via mentions on the NYC network and RaiSe.  All workshops were funded by the National Youth Fund.
Paced over 2 days, 5 hours a day, our workshops included games, discussions, and group work. There are many important financial topics covered, including, debts (good/bad debts), insurance – jargon and when to buy what, and investments.
M
aking it personal
What made these workshops different from most others was the fact that we focused on each individual's personality. Says Cynthia Wong, our Co-founder,
  "It's all about helping them understand their personality and identifying the potential blindspots in their psyche."

Staying in line with our promise, we covered financial personality, focusing on understanding oneself in relation to managing money,  and did an assessment of each participant's gratification style, risk style and learning style. The participants were urged to think about where these styles came from, touching upon their perspectives and past experiences.  They were asked to reflect on their gaming strategy and style, post games, and were then encouraged to connect that to their behaviour and lifestyle in reality – all of this to enable them to gain insights about themselves. But why believe us? Take it from Renee, one of our young participants,
  "Good balance of games to lesson and [I learnt] how lessons from games can be translated to real life."
Making an impact
Much to our delight, the workshops were successful in encouraging people to manage their money more actively and in introducing financial terms in everyday vocabulary. Additionally we managed to change thought patterns, as seen from how initial perceptions on the individual topics evolved. While most entered thinking that insurance is a scam and debts are bad, their opinion shifted during the workshop. They were now more receptive to the aforementioned, with insurance being considered a good-to-have and (some) debts being classified as good.
Additionally, our games aided participants in analysing themselves and their risk persona, as the games focused not only on financial topics, but also on the self. The card game Debtmaster was particularly well received by all, with participants asking if the game was for sale. Mira, who attended our workshop on 17th and 18th December, gave us some valuable feedback, highlighting why we do what we do:
  "Whatever I learnt […] I can use it on a daily [b]asis! "
After all, at the end of the day, it isn't solely about finance; it is about making everyday decisions just a little bit easier. With the execution of two successful workshops, we have moved a step closer to our ultimate goal – ensuring financial well-being for all by helping people understand themselves.
About Fundamental Cents
Fundamental Cents empowers children and youth to develop their Financial Capability. Additionally, we help them develop self-awareness, and increase their confidence, and resilience. Most importantly, our ultimate goal is financial well-being for all. 
All in all, we hope that you can join us for our next workshop! Interested in maximising your financial capabilities by understanding yourself? Sign up for our next financial empowerment workshop. Without a doubt , we would be thrilled to meet you. 
Related Posts