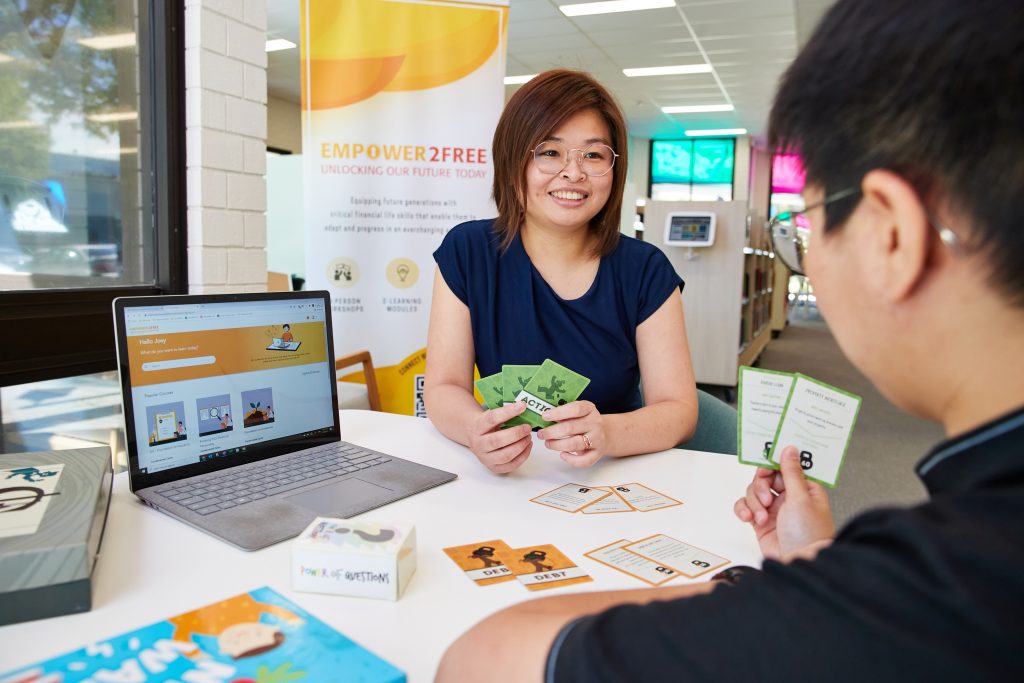 Our Empower2Free programs are created especially for children and youths. During our programs, individuals will learn the socio-emotional aspects of Money Management and Analytical Problem-Solving through hands on activities.
Our programs teach life-hacks and money management skills. This will allow learners to discover and tap into their own strengths. Furthermore, from our programs, they will recognise the value of developing good habits from a young age. From this experience, young people will gain a new respect of other people's perspectives. This empowers them to feel more in control and confident of their choices.
Our programs include  Fundamental Cents, Keys 2 Maths and Spark 'N' Ignite.
First, through guided self-exploration, individuals learn to understand their personality, reactions, and preferences. This introduces the idea of personal perspective.
Next, we simulate real experiences so individuals explore different themes like communication and self-management. This internalises and personalises deeper learning.

Lastly, to change their self-limiting beliefs, individuals challenge themselves through reflection. This encourages them to pursue deeper learning and bring them closer to freedom.


Alex found it simple to understand which was terrific so I think you got it right for his age group. The presentation connected throughout, it was interactive and it was educational. I wish I had this when I was 15!

My daughter and niece participated in the Powerful Me girls empowerment workshop run by Cynthia and Ali. The girls were very engaged and empowered as girls with tools for financial literacy and self-confidence. The activities were fun, positive, uplifting, encouraging – exactly what girls of this age group need. I would highly recommend this workshop! Thank you so much for providing this to empower our next generation of girls/women.

The Basics of Superannuation Workshop delivered by Cynthia was super engaging and the concepts were well-explained in a fun, relaxed and safe environment. If you want to build more confidence about engaging with your finances, I highly recommend that you check out the training courses delivered by Empower2Free including their online courses!