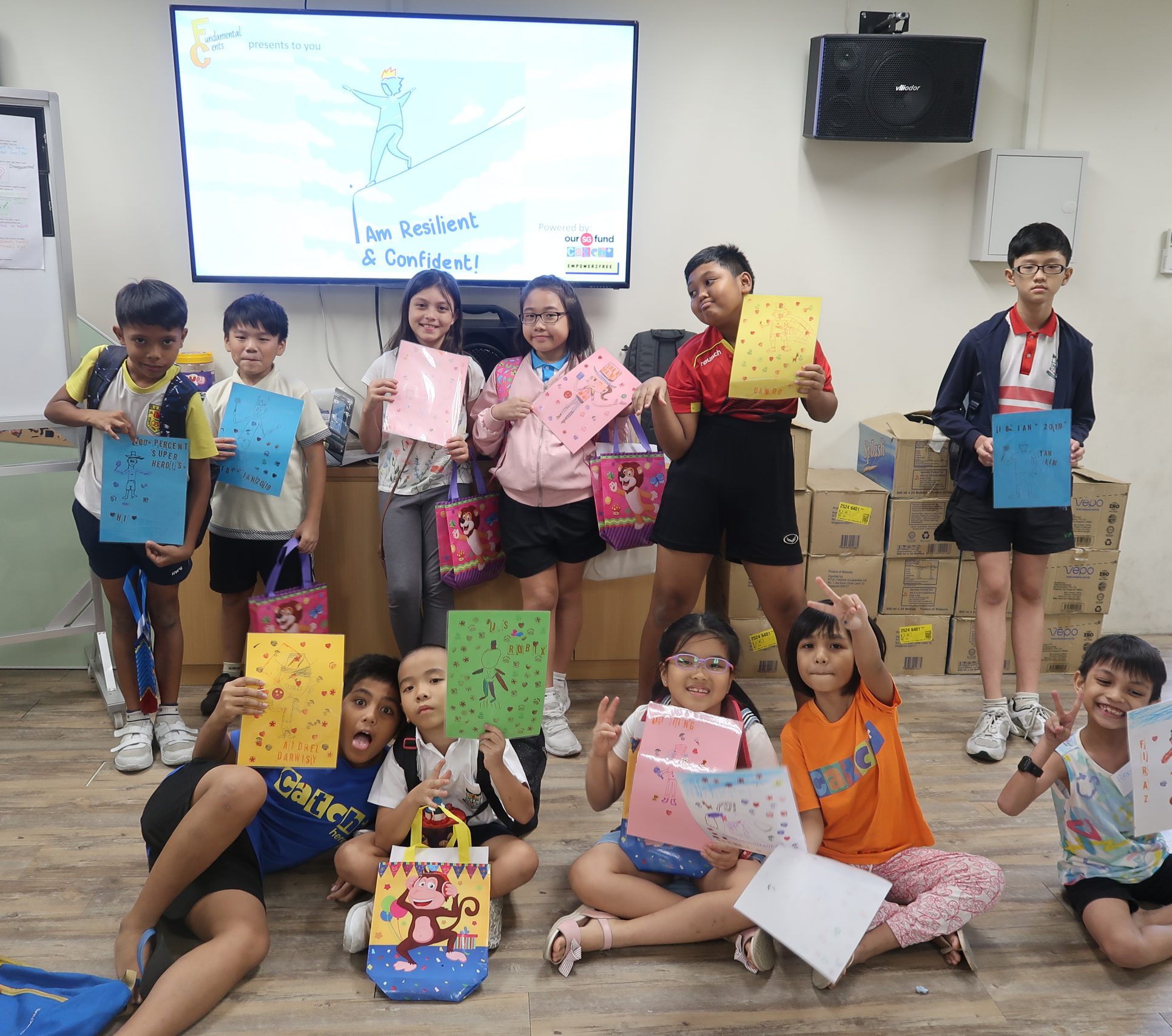 Empower2Free seeks to create a world where every individual gets to discover their potential. More importantly, we want young people to learn critical life skills. This includes how to make informed choices confidently and be financially empowered.  
Hence, we impart knowledge by helping children and youths build their toolbox of life skills. They can tap into this resource when facing challenges.
Life skills are built through our workshops and programs. Additionally, we also offer games and resources for youths and families who prefer a more casual learning experience. These encourage financial literacy and promote personal and cognitive development. Through these initiatives, we aim to complement academic education. 
Lastly, we have aligned ourselves with United Nations Sustainable Development Goal #4. We seek to ensure inclusive and equitable education with lifelong learning opportunities for all.
With integrity, we want to build a world where every child has equal opportunities to learn and succeed.
We equip and empower youths with life skills to make smart and informed decisions.
We challenge youths to become independent, self-aware, resilient, and confident individuals!
Cynthia & Meiyi set up Empower2Free because they saw a gap in our education system. Schools are often inadequate in equipping youths with critical life skills, particularly that of money management. Subsequently, more teenagers reach adulthood feeling anxious, stressed out and depressed about their finances. This needs to change! Through their work, our educators instil important qualities such as making informed choices, and building knowledge about money management.
Introducing Mei Yi: an expert in Mathematics. Mei Yi has been teaching youths in Australia for over 10 years. Notably, she believes in fostering a love of learning in youths. Using an array of teaching strategies and resources, she delivers engaging lessons that motivate. Above all, she hopes to inspire and empower youths to discover their potential.
Next, we have Cynthia! Cynthia believes that individuals can surpass their limits to achieve their dreams. With her experience in Finance and Accounting, she enables people to understand figures through her teaching. She has also published a series of children's books introducing basic money concepts to young kids.
Every child has potential waiting to be unlocked and unleashed into the world,
to make a difference for themselves and those around them.